NZ Grand Prix - Overnighting
The 65th NZ Grand Prix 2020, Manfeild
Overnighting General Information
Self-contained motorhomes / caravans only
Strictly no tents
There are no showers or toilets available for use, campers need to be equipped for the length of stay
Access to the venue is via 59 South Street from Thursday 7 February, 3pm. All campers must be departed by Sunday 10 February, 6pm
Please see map (below) for overnighting designated area
There is no pre-booking service available, however there are an abundance of non-powered sites. Powered sites will be on a first-in first-served basis.
All overnighters are to take away their rubbish when they leave the venue
No dogs
Personal property safety is at your own risk. Manfeild Park Trust and Speedwork's Events will not be responsible for any losses during your stay.
Your motorhome/caravan must hold a certified self-containment certificate.
A self-containment vehicle is designed to completely meet the ablutionary and sanitary needs of the occupants (including water for drinking and cooking) for a minimum of three days without requiring any external services or discharging any waste.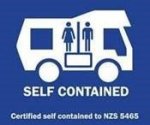 Please respect your fellow overnighters and keep noise to a minimum
It is recommended that you bring blocks as not all sites are level
Charges
Prices (GST inclusive) are for three nights (Thursday, Friday, Saturday):

Non-powered site: $50.00 (three nights)
Powered site: $75.00 (three nights)

One motorhome / caravan per site (You may be asked to remove your vehicle from your caravan)
No discounted rates are given for stays less than three nights
Price excludes event entry fee. Event tickets to be purchased from www.eventfinda.co.nz
Payment
All overnighting charges must be settled on arrival with Speedworks Events (not Manfeild)
Please park in the designated areas and a Speedworks staff member will come and see you
Cash and Eftpos facilities are available for payment
Upon payment, Speedworks Events will provide you with a display pass that must be displayed on your motorhome/caravan at all times whilst onsite